If the music is too loud, you're too old.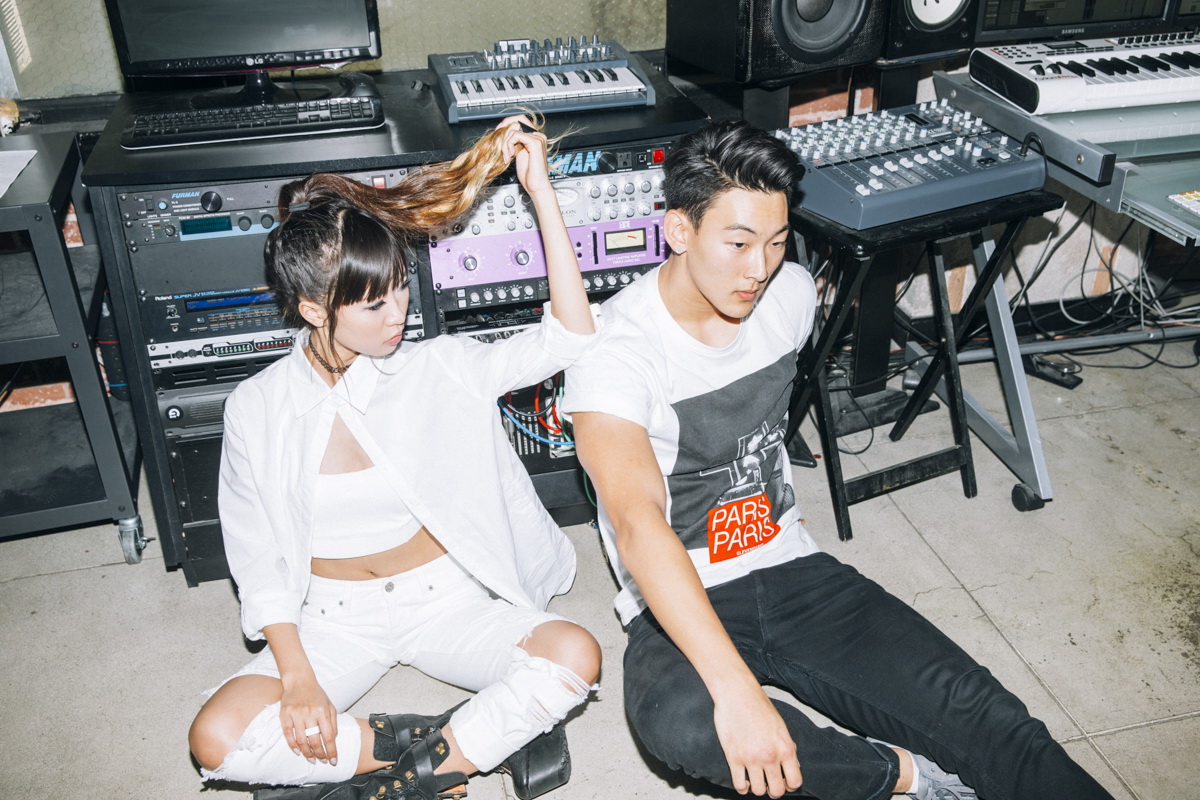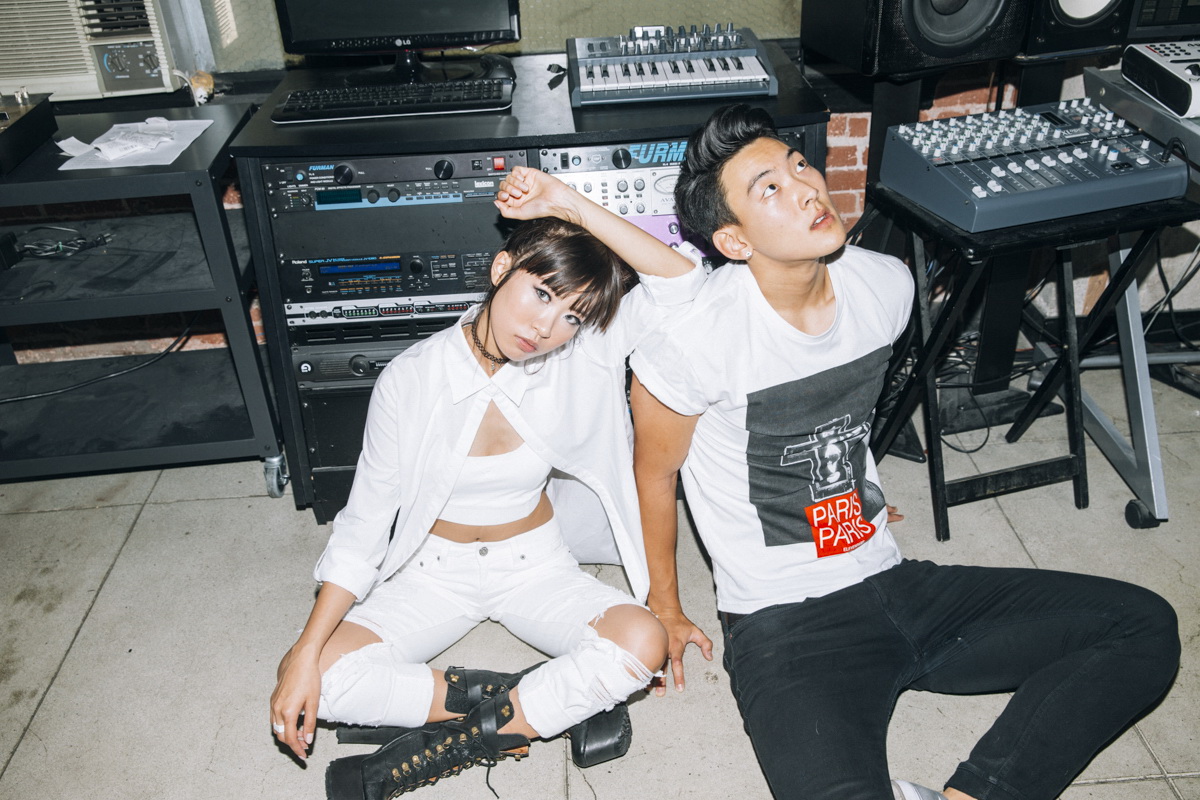 VI: ZARA button up / Theory crop top / Carmar (LF Stores) jeans / Jeffrey Campbell platforms
JUSTIN: Eleven Paris tee / H&M jeans
For me, the key to styling couples is to do so subtlety. Whether it's a color theme or certain article of clothing, I think the simpler the better.
I'm wearing a crisp all-white outfit that focuses on structure. While the button up is clean cut, I only buttoned up the top button so that the small crop top will be seen, which then creates shapes of exposed skin. (I think it's sexy without being too much). The distressed white denim contrasts with the top of the outfit, making it more casual and edgy.The platform boots are obviously the statement piece. They're chunky, hard, and definitely "badass."
To compliment my look, I styled Justin in a t-shirt and jeans. The focus here is to choose a shirt with a design that stands out. Instead of going all out with his outfit, I liked how casual with a pop of red from the shirt matched with my look.
Introducing Justin Park. He and I are currently developing as recording artists under MisterxRocks Music / ST5A. To hear his crazy amazing voice, click here.
To hear our latest cover, check out the video below:
Victoria Loi