Last month I had the opportunity to shoot with Jun Shim, a photographer from Korea, for LUPE magazine. The next three posts on OHVIPOSH will include photos from the shoot along with questions from the interview. On the LUPE magazine interview, the Q&A were in Korean. Here, I will be posting what I wrote in English. Enjoy ~
1. Can you introduce yourself? (e.g job, age, nationality, whatever)
Hello! My name is Victoria Loi, but you can call me Vi. I was born in 1996 and I am currently a university student, model, fashion blogger, and am training as a recording artist. I am Vietnamese Chinese, but I live in Southern California, USA.
2. I heard you are both modeling and training to be an artist. What would you like to do and where do you see yourself in 10 years?
Yes! I've been modeling since I was 12 years old, and that eventually led to fashion blogging. I started training as an artist and discovered my love for music, rapping and singing! In 10 years I will be 29, so hopefully I will be married! Haha~~ But I do hope to be a successful international entertainment lawyer, fashion blogger, and recording artist while traveling the world.
3. How long do u practice singing a song, generally?
I usually go to the studio, ST5A, two to three times a week and practice for about 4 hours each time, sometimes with my vocal instructor or rap coach. I also spend time practicing by myself at home.
4. What is your normal daily routine?
This varies~ During school, I wake up, exercise (swimming laps), eat breakfast, and go to school. After school I go to the studio and practice. When I'm in LA, I like to eat dinner with my friends and when I'm back home I eat dinner with my family. Like a good student, I do my homework and work on my fashion blog (at the same time). Typically on the weekends, I have photoshoots, attend events, see concerts, hang out with friends, go to the beach with my dog, visit my grandparents, and of course shopping!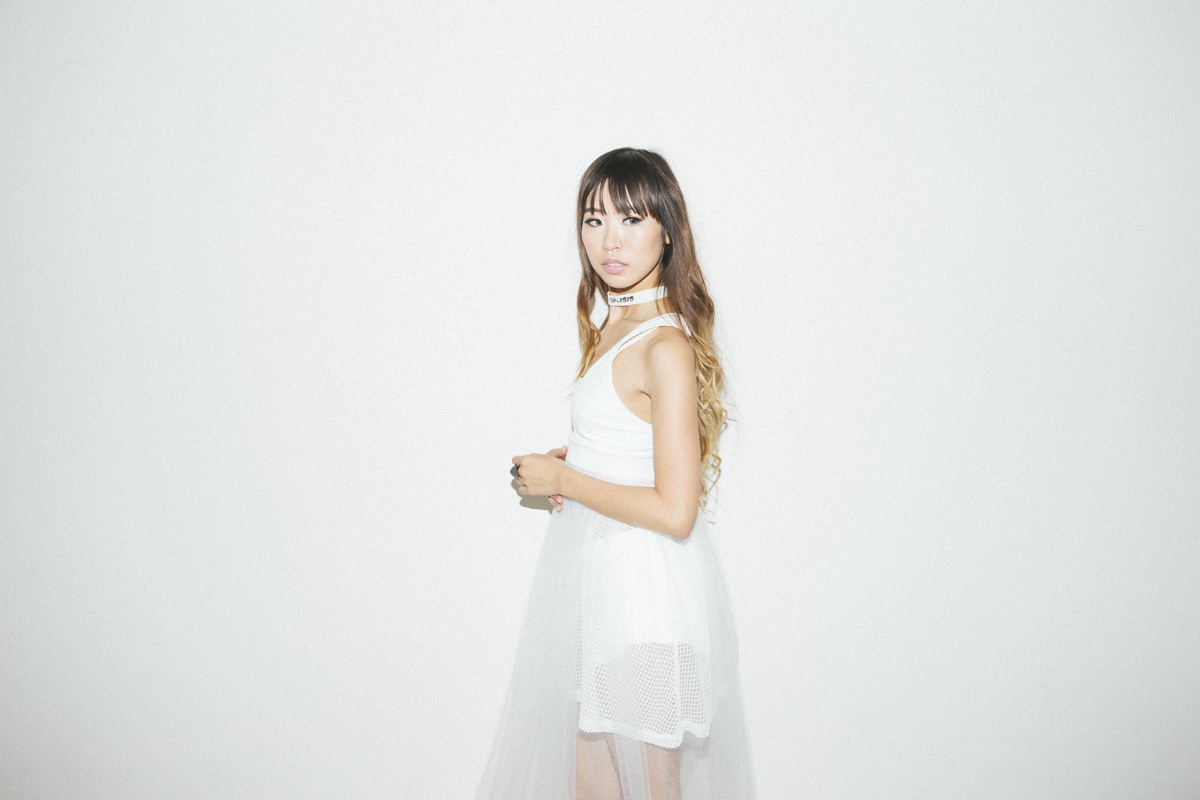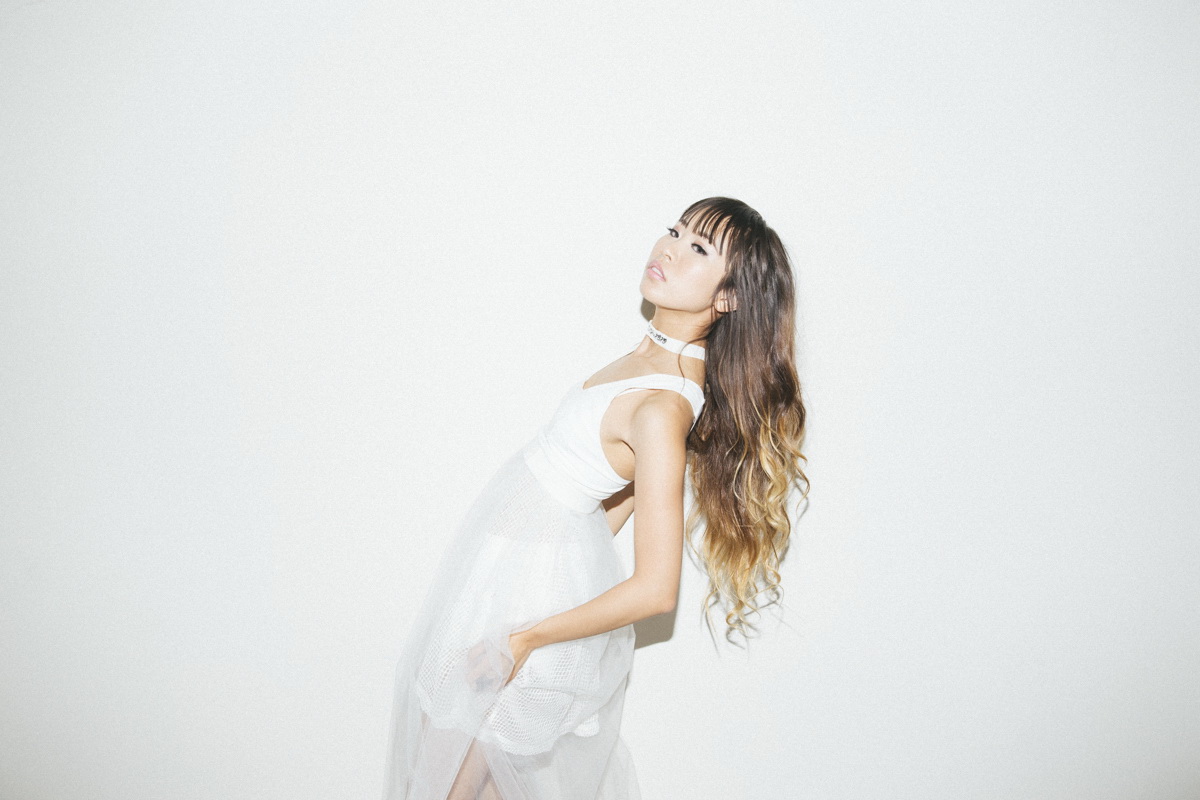 5. Could you describe your hometown?
My hometown is absolutely lovely. I live in a city by the beach, so every morning I wake up to the ocean smell and go to bed listening to the waves. I love where I live because the air is so fresh and the life here is much more calm compared to the busy city. I can walk to the beach with my puppy, sit in the sand to watch the sunset, bike to the pier for ice cream, or watch the surfers any time I want!
Stylenanda Choker
Crop Top from Theory
Net Dress from Motel Rocks
Wildfox Shorts
Tulle Skirt designed by Vi
Shoe Cult (Nasty Gal) Platforms
Photographer / Jun Shim<심형준>
Editor / Chungsup Lee <이충섭>
Model / Victoria Loi
To see the interview on LUPE Magazine, click here.
Victoria Loi